Mixing with jambient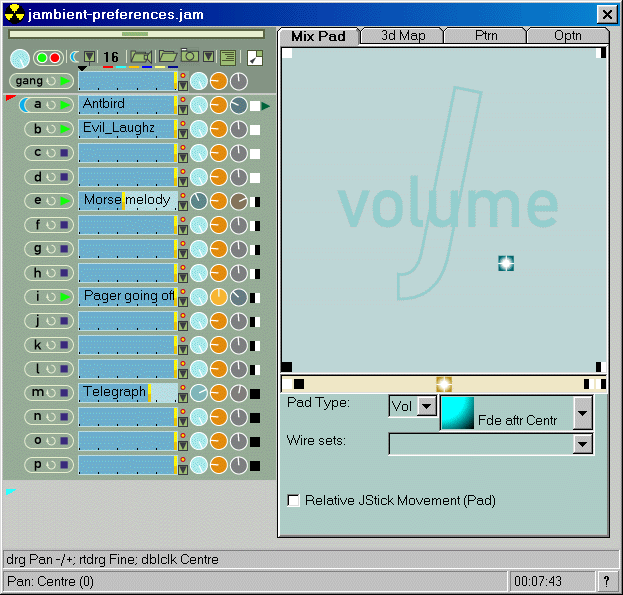 The left hand side shows loaded samples, with controls for adjusting volume (blue), pitch (orange) and pan (grey).
The right hand side shows the joystick controlled MixPad. Use the joystick (or mouse) to move the crosshair closer and farther from the corner, giving different mixes of volumes from the loops wired to corners. You can also mix pitch--like changing the speeds on four turntables at once!!