Patterns with jambient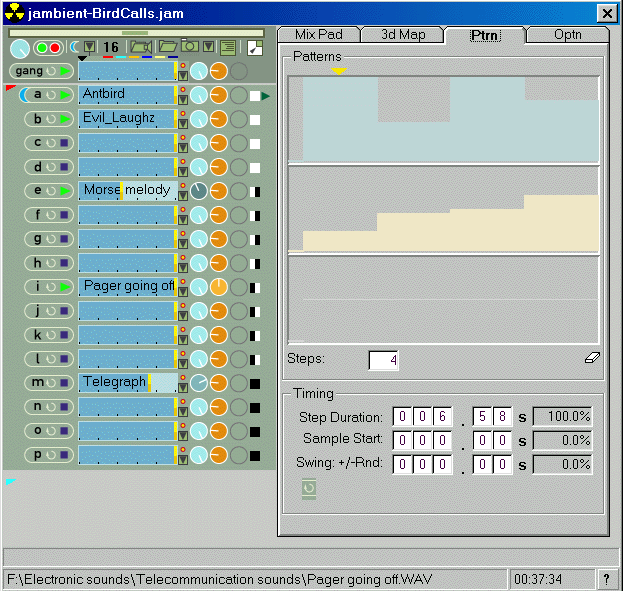 The right hand side shows patterns. Draw volume (blue) and pitch (orange) curves with the mouse, and dial in lengths for steps in the pattern. Allows micro-rythms, programmed to the hundredth of a second!
The left hand side shows loaded samples, with controls for adjusting volume (blue), pitch (orange) and pan (grey).